Intelligent Swarming Resources in Other Languages
Last updated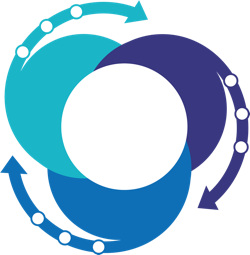 Including the Intelligent Swarming Practices Guide in German.
At this time, Intelligent Swarming materials created by the Consortium for Service Innovation are offered in English only, including Practices Guides, Self-Paced Training Courses, Study Guides, and Exams. Community members have translated the following materials and share them here in the interest of reuse. As with all things, judgment may be required (use at your own risk, and consider flagging or fixing if necessary).
Intelligent Swarming ist eine völlig neue Art, Menschen und Arbeit zu organisieren. Es stellt 30 Jahre akzeptierter Praktiken und Strukturen im Support in Frage. Die Pioniere dieser Methodik verzeichnen Verbesserungen bei allen wichtigen operativen Messgrößen des Supports, einschließlich der Zeit zur Problemlösung und der Entwicklung der Mitarbeiterfähigkeiten, und vor allem bei der Kundenzufriedenheit und -treue. Dieser Praxisleitfaden soll das Warum und Was von Intelligent Swarming erfassen.

Generally, Intelligent Swarming materials by Consortium for Service Innovation are licensed under a Creative Commons Attribution-NonCommercial 4.0 International License. You are welcome to translate Intelligent Swarming materials as long as you follow this license.
Permissions beyond the scope of this license may be available at info@serviceinnovation.org.